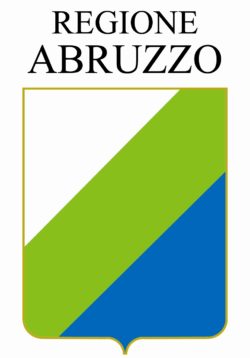 Situated between the Centre and the South of Italy, the Abruzzo Region features both the highest peaks of the Apennine Chain and a marvelous 130 km long coastline on the Adriatic Sea. With half of its territory covered by natural parks and protected areas where a rich variety of wildlife can be found the Abruzzo Region has earned itself the name of "Green Region of Europe" or the "Region of Parks".
The Abruzzo territory consist of 305 municipalities, most of them are  towns of less than 3.000 inhabitants.

The Abruzzo industry has developed mostly along the coast with a large number of SME's, institutes and factories involved in research, the pharmaceutical, biomedical and automotive industries, electronics, aerospace and nuclear physics.

The Abruzzo Region has a long history of religious, historical and cultural tourism. Some of its assets represent real strongholds of the Spirit: hermitages, sanctuaries, ancient churches, renowned abbeys, works of holy art, monuments and constructions standing out in a natural scenery, inviting to silence and the inner search. Furthermore, the Abruzzo mountains offer to the keen snow-lovers numerous possibilities for downhill, cross-country and alpine sluing, and, the latest youngsters' passion, the snowboard. The highest number of winter resorts can be found in the L'Aquila province, but the Teramo side of Gran Sasso and the Maiella also offer good facilities.
Agriculture has been successfully modernised and offers high-quality products. It is organised in mostly small holdings which produce wine, cereals, potatoes, olives, vegetables, fruit. Traditional products are saffron and liquorice.
Handcraft is deeply rooted in Abruzzo, with centuries of secrets, big and small intuitions, skills handed down from father to son. Precious metals with refine filigree handwork, valuable woodworks, pottery (such as Castelli's) and fabrics, skin and leather are shown in workshops where the atmosphere of times past meets the new generation's enthusiasm for the art of these crafts.