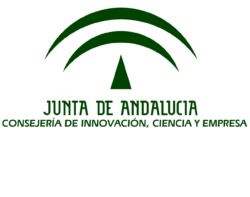 The Secretariat-General of Universities, Research and Technology (SGUIT), is the competent body on behalf of the Government of Andalusia, for the Research and Development policy.
Since 2004 the SGUIT has directed R+D+I policy to excellence research and technological innovation. The space and aeronautical policy has been defined in the Aerospace Plan (2007-2010). Andalusia is working on a new Aerospace Plan for the period 2010-2013.
Andalusian spatial activities are organised through a structure of agents, public and private research entities, enterprises and interface organisations (the Andalusian Knowledge Agents); as a result of their interactions several R+D+I projects in space technology are currently ongoing.
To name but a few Andalusian space actors:
– AEROPOLIS (Andalusian Aerospace technological park) and CATEC (Advanced Centre for Aerospace Technologies);
– 60 university research groups active in Space related activities, and entities whose role is to match research offer and demand;
– enterprises such as EADS, Airbus, Boeing, and many more.