"Space solutions to EU societal challenges", a high-level conference organized by Regione Lazio and NEREUS, with support of the Italian Ministry of Economic Development and the Italian Presidency of the Council – on 19 September 2014 in Rome – brought together distinguished representatives of European, National and regional institutions as well as space community to discuss how to best to exploit space technologies as drivers for competitiveness, innovation and regional smart specializations.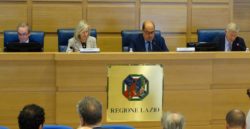 In their welcome speeches, both the President of Regione Lazio, Nicola Zingaretti, and the Regional Minister for Economic Development, Guido Fabiani, while recalling the key role played by the space sector in the economic development strategy of Lazio, stressed the importance for the region and its stakeholders to be part of European platforms like NEREUS. The network, in fact, bringing together Institutions, research centres and companies offers opportunities for growth and real exploitation of resources.
Italian Minister of Education, University and Research, Stefania Giannini, emphasized the significant role of space for the Italian Semester, highlighting in particular Italy's efforts to give new impulses to the European space sector.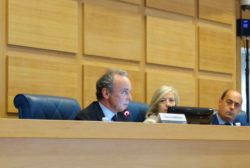 EU Commissioner for Enterprise and Industry, Ferdinando Nelli Feroci particularly welcomed the idea of creating a new EIP on space, emphasising the important bottom-up approach that had been taken so far. However, while the concrete implementation can be evaluated only by the new Commission (which will take office on 1st November), he expressed his availability to support the initiative vis-à-vis the new Commissioner on Transport and Space Maroš Šefčovič.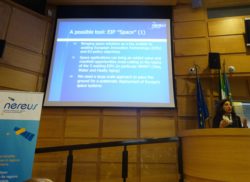 Roya Ayazi, NEREUS Secretary General in her keynote gave an overview of the state of art of the initiative putting emphasis on the economic and social benefits for regions and regional communities that will come along with establishing an EIP "Space". The space community needs a joint forum to better interact and cooperate with other non-space communities. The linkage between space and overall non-space policies would be crucial.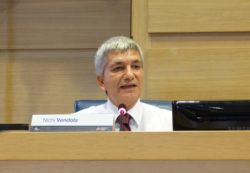 In the first session "Space as a driver for innovation and competitiveness", Nichi Vendola, president of Apulia region and of NEREUS, engaged in a vivid debate with the panel. Introducing the idea of "social innovation", he stressed that technological innovation produces its effects only if citizens are aware of the benefits of space applications for their everyday life. In this sense, education plays a crucial role. Claudio De Vincenti, Vice-Minister of Economic Development, introduced the notion of "economy of space" which implies the creation of markets that are not necessarily relied to National or European public funds.
Finally, in its concluding remarks Minister Fabiani stressed the importance to find a common and effective system of governance to coordinate all the regional and national space actors in Europe. This could be a new EIP on space, he said, or any other instrument that will be identified as better serving the purpose. Lazio region, he continued, will work on this direction at the level of the State-region conference as well with the other regions and space actors in NEREUS.