NEREUS (Network of European Regions Using Space Technologies) is the only European association of its kind in that the responsibilities for governing the network lie with the regions that comprise its membership. NEREUS represents the interests of European regions that use space technologies whilst simultaneously highlighting the regional dimension of European space policy and programmes. It is the key mission of NEREUS, as a unique thematic network for matters of regional Space Uses, to explore the benefits of space technologies for European Regions and their citizens as well as to promote the use of space and its applications.
Since the inception of NEREUS in 2007, European space infrastructures have grown increasingly mature, implying a new dimension of data availability, leading to more space solutions at the service of society. In other words, space data and applications are advantageous for business, government and society, helping them to better respond to major societal and policy challenges. Regions are the key users and procurers of space-based applications, products and services. In particular, by using the two flagship space programmes – Copernicus, Galileo /European Geostationary Navigation Overlay Service (EGNOS) – public authorities (PAs) are able to address their needs and maximise the social, economic and environmental impact at a local and regional level.
Although "data is the new gold", the reality is, however, that translating data into useful information to be used by citizens, companies and administrations, is still a great challenge. Much needs to be done to facilitate data access, management and processing to overcome policy barriers, governance difficulties, technical issues as well as a lack of skills and awareness.
By providing a dynamic platform, the Network raises awareness of the benefits offered by space and helps all regions and their citizens to avail of these. Therefore, it is expected to (i) serve as a forum to facilitate this translation process and to promote a broad uptake across Europe, and (ii) to ensure that upstream systems evolve to better serve the needs of the downstream users.
NEREUS' main activities focus on: a) Political Dialogue b) interregional Co-operation & Partnership and c) Technological Trends and Developments relevant for future Space Solutions and User Needs.
Quotes by Members and others
Marshal Władysław Ortyl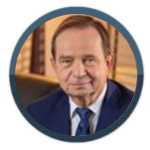 "The voice of the NEREUS network must be heard during the creation of the European Space Policy, where it should raise the importance of space policy for the development of European regions." Marshal Władysław Ortyl, Podkarpackie Region (Poland)
Eugenio Fontán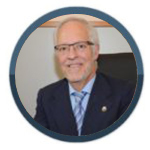 "NEREUS can provide a valuable meeting place to discuss European regional approaches to space applications and to identify proposals to address to the European institutions, including the European Space Agency (ESA)." Eugenio Fontán, Madrid región (Spain)
Wolfgang Wolf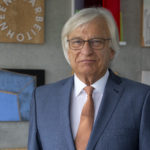 "NEREUS unites Europe's space regions in one voice." Wolfgang Wolf, Baden-Württemberg region (Germany)