The permanent NEREUS Secretariat is responsible for the daily management of the association, the coordination of the network and the political interest representation towards the European institutions.
The Secretariat is composed by:
Roya Ayazi, NEREUS Secretary General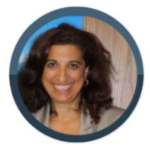 Since 2009 Secretary-General of NEREUS (Network of European Regions Using Space Technologies) Roya heads its Brussels/Belgium based secretariat and is the main interface of the association at European level. Roya's core responsibilities comprise advocacy towards the European institutions and the European Space Agency, positioning the network with respect to space policy developments, international networking, and collaborations as well as the overall coordination of the network activities such as EC/ESA-funded projects and key political events. In this context, she volunteered as a former member of the Horizon2020-Advisory Group and supported project activities of NEREUS' members as a member of different advisory councils of EU-funded projects (e.g. currently CoRdiNet; formerly EMMIA-Advisory Council; DORIS_NET Advisory Council).
Being trained as a German lawyer, Roya held for more than 20 years of positions in European Affairs and has work experience in public administration and associations of civil society represented in Brussels. During her 8 year experience with the Association of German Engineers (VDI) Roya gained an insight into European Research&Innovation Policy and Programs and familiarized with key technologies relevant for the space sector.
NEREUS made Roya a space enthusiast and she joined Women in Aerospace (WIA) to share the fascination with other women and win new-comers for the sector.
Contact
Phone:  0032(0)2 734 76 49
E-mail: rayazi.nereus@euroinbox.com
Margarita Chrysaki, NEREUS Communication and Project Officer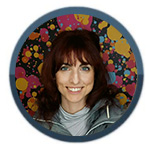 Margarita is strongly passionate about space and communications and she successfully contributed to several project management programmes at the European Parliament as well as in the overall EU sphere.
Through her work as a scientific journalist for Brussels-based magazines, she managed to build a global network of experts in the space sector. In her thesis (Master of Space Studies, KU Leuven) she developed a voluntary Code of Conduct for the space companies as well as start-ups which included a compliance mechanism — a strong governance tool to guarantee sustainability through their products and services. Her idea has been published as a scientific article in the Space Policy Journal (link).
Contact
Phone:  0032(0)2 230 57 75
E-mail: mchrysaki.nereus@euroinbox.com
Svetlana Dimitrova, NEREUS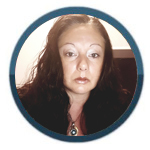 Svetla has 18 years long experience, focused on the elaboration and implementation of Corporate & Strategic Development Policies, with an emphasis on the financial aspects in structural planning. She has been active both in the private and institutional sectors.
During her career, she has worked with the Organization for Black Sea Economic Cooperation, the Konrad Adenauer Foundation, and the United Nations Economic Commission in Europe, as an expert in the working groups on SME's, as well as for other large-scale companies. She is fluent in English, Spanish and Bulgarian as well, she has a very good command of French. Svetla holds a master's degree in International Relations.
Contact
Phone:  0032(0)2 230 57 75
E-mail: nereus.secretariat@euroinbox.com