Following the publication of the long-awaited proposal on the next Multiannual Financial Framework (MFF) by the European Commission on 2 May, the Network of European Regions Using Space Technologies (NEREUS) organized a Breakfast Meeting on "The significance of EU Space activities for regions and their citizens". Over 65 participants attended the event, organized under the auspices of Member of European Parliament Ms Monika Hohlmeier (EPP, DE – President of Parliament's Sky&Space Intergroup), including several Members of European Parliament from different Committees (Budget, Fisheries, Agriculture and Regio).
After showcasing European user stories, MEPs with their constituency in NEREUS member regions gave impulse statements on how EU investments in the space sector are impacting their regional economies and territorial policies. The 16 billion € figure (at current prices) earmarked for the space sector by the European Commission was then discussed, based on key messages set forth by NEREUS:
Space investments mean securing our future: with a strong focus on the European added value of space endeavours, their ability to cross-fertilize the development and innovation capabilities of many key industrial sectors, NEREUS advocates for doubling the efforts of the previous MFF.
Keeping Europe's space flagships at the forefront, NEREUS calls for continuity of the programmes, structures and efforts as well as a clear governance and operational reliability.
Data is the new gold if transformed into useful information, recalling that user uptake and market development should be an essential feature of the European space policy in the next decade. NEREUS calls for dedicating 5% of the total space budget for user uptake and market development, with a particular emphasis on the regional/local dimension of both the offer and demand side.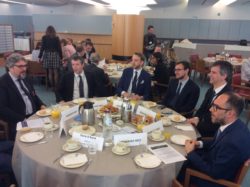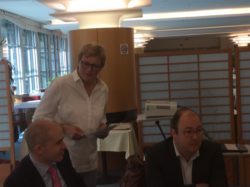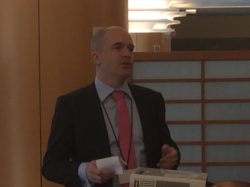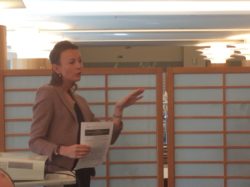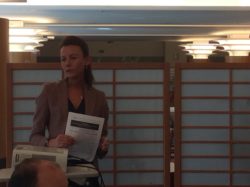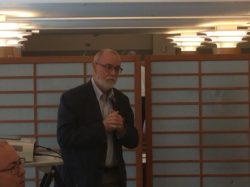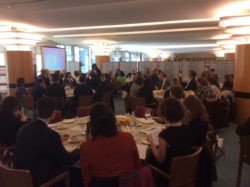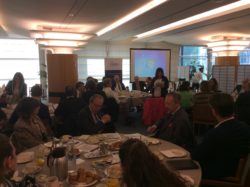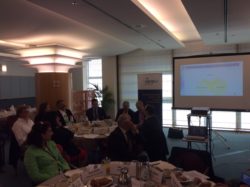 With this initiative, NEREUS wished to highlight the significance of space for a broad range of EU policy priorities. With a visionary Space Strategy for Europe and numerous regions having selected aerospace as a priority field of their Smart Specialization Strategy, NEREUS advocates for an MFF that adequately reflects the far-reaching objectives.
AGENDA
WELCOME by NEREUS-Vice-President Bärbel Deisting
Introductory remarks by MEP Monika HOHLMEIER
I. European Space Stories
Short stories 4 sustainable oceans with Copernicus Marine, Pierre Bahurel (Director General, Mercator Ocean)
Monitoring fisheries from space, Dr. Lionel Poncelet (VP European Union Affairs, OHB)
Beer & Space: How space impacts beer production, Dr. Pierre-Yves DECLERCQ (Researcher, Geological Survey of Belgium)
App "Solorrow": precision farming finally easy, Dr. Jürgen BORN (CEO, Spatial Business Integration)
II. Debate with Members of the European Parliament 
Complemented by impulse statements of Members of the European Parliament that have their constituency in NEREUS member regions:
MEP Mercedes Bresso (S&D, IT – REGI, AFCO, DEEA)
MEP Caroline Nagtegaal (ALDE, NL – ECON)
MEP Ricardo Serrão Santos (S&D, PT – AGRI, PECH, D-CA)
and others
Concluding Remarks by NEREUS-Vice President Prof. Mark Lester (East Midlands)