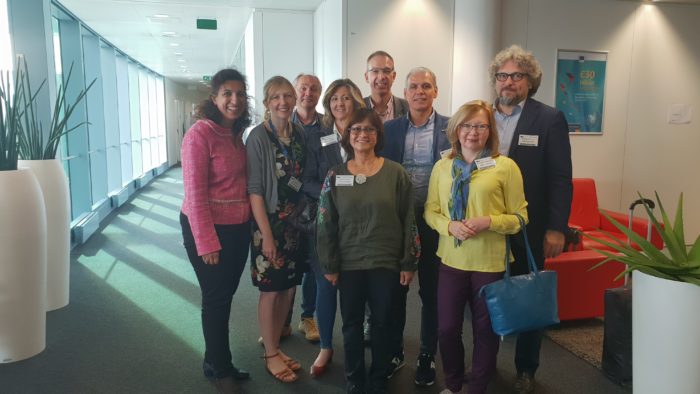 On 11th October 2018, the 6 partners of the CorDiNet consortium met in Brussels to kick-off the Coordination and Support Action funded by the European Commission under the Horizon 2020 programme.
CorDiNet stands for "Copernicus Relays for Digitalization Network", and gathers 5 Copernicus Relays together with NEREUS, the Network of European Regions Using Space Technologies.
The 5 partners share a deep understanding of the local expertise in the civil use of EO as well as an ambition to link it to the needs of citizens, administrations and businesses: via CoRdiNet, they wish to put this experience at the service of other Copernicus Relays, Academies and new EO players.
The overall objective is to support, promote and stimulate the digitalisation and emergence of new business solutions based on Copernicus data. In support to the activities implemented by the consortium, NEREUS will launch a call dedicated to other Copernicus Relays wishing to organize supporting activities to reinforce the CoRdiNet objectiveS.
A specific fund of 100 k EUR will be managed by NEREUS in order to support more than 20 activities jointly organized between the consortium and external partners. Coordination of CoRdiNet with both, the Copernicus FPA and the Copernicus Support Office, will be welcomed. To aim is to design better strategies and guidelines for new digital services, support the creation of pilot projects linking users and service providers, organise awareness raising, bi-lateral events, while providing user-targeted information and find out about as well as bundle local key players and local societal challenges and needs, EO data are able to match.
Stay tuned for upcoming opportunities!