In the frame of Podkarpackie Innovation Forum on "Aviation and cosmonautics" organised on 21st May 2019, NEREUS and Podkarpackie region concluded a Memorandum of Understanding.
The forum focused on two main panel discussions on 1) the future of the Polish Aviation Industry and the 2) Implementation of the Polish Space Strategy where Ms Roya Ayazi, NEREUS Secretary General, presented the Network and explained how NEREUS offers the possibility to start-ups from the region to promote ideas and technology solutions developed ESA BIC in Poland.
Shortly after, the Marshal of the Podkarpackie Region Władysław Ortyl and Ms Ayazi representing NEREUS as an advisory partner into ESA BIC Poland in Podkarpackie Region concluded the Signing of "Memorandum of understanding". Both parties agreed to engage in a specific collaborative approach focus on the regional business community interested in bringing commercial satellite solutions to the market within Podkarpackie ESA BIC Poland.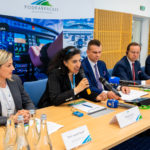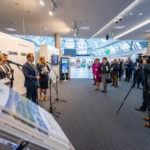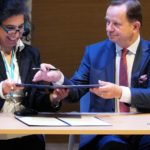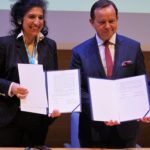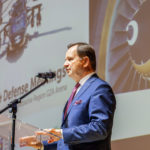 The region is famous for its Aviation Valley cluster, comprised by a growing number of 100 companies which accounts for 90% of Polish aerospace industry output with over 24,000 employees. The Polish cluster aims at the rapid development and growth of the aerospace industry, which would be able to provide a diverse cross section of products and services for the most demanding clients.
The Podkarpackie region since May 2017 is a full NEREUS member.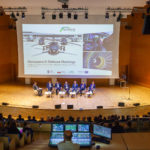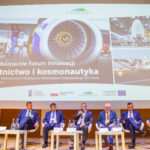 For the full programme and list of speakers, please see here.
Read our presentation: 2019_NEREUS_ Podkarpackie
The 2019 Innovation Forum took place in Centrum Wystawienniczo-Kongresowe Województwa Podkarpackiego – G2A Arena. Jasionka, Rzeszów, Poland.