On 24 October 2019, NEREUS organized under the auspices of Isabelle Boudineau, Vice-President of the Nouvelle-Aquitaine Regional Council, a high level capacity building Workshop discussing the EO4GEO Sector Skills Strategy and its Recommendations at the European Committee of the Regions in Brussels.
The conference welcomed important keynote speakers (European Commission, European Space Agency and relevant associations) who shared their views in line with the deployment of the "Sectoral Cooperation Plan on Competence" – which aims to address shortages in key sectors – such as earth observation or spatial geo-information.
A lively audience comprised of regional representatives, EU authorities, Brussels-based and other associations and students had the opportunity to join the discussion together with experts and policy makers. They debated on skills needed to strengthen the development of the EO/GI sector and ensure the improvement of qualified workforce contributing to an increased Copernicus user uptake.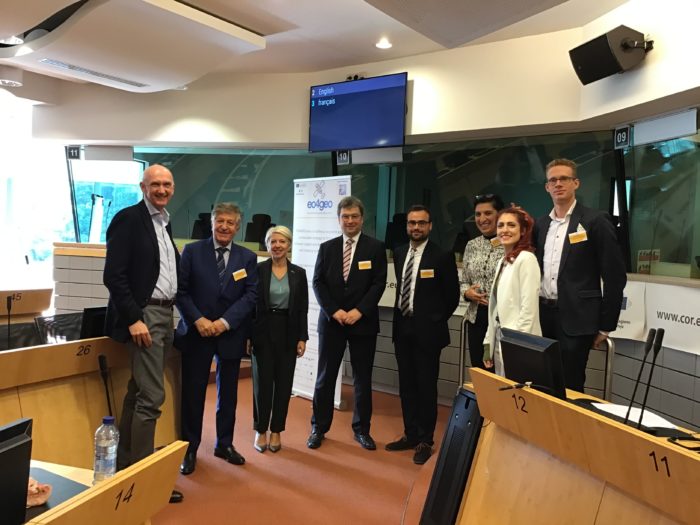 You can download the programme, presentations, and photos by clicking the following items: