"Blue Ports" is a project coordinated by the Port of Brest with a consortium of 24 partners of the Atlantic area dealing with environmental monitoring/risk management in ports.
The initiative aims at mobilising the maritime community to jointly design attractive port-based reception/treatment services for polluted water, starting from oil and ballast water.
Furthermore, the project aims at creating awareness and motivation to stop discharge at sea using the Atlantic Area as a support platform to prototype, test, demonstrate, and communicate via pilot sites and workshops.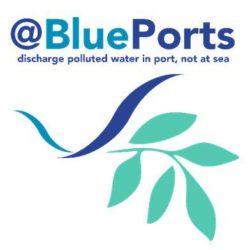 For more information about the project and updates, follow this link: https://www.atlanticblueports.com/project-significance/
The Port of Brest is located at Brittany region, a NEREUS Full member.