The Annual Report on NEREUS activities and strategy in 2019 has been released! This 37-page document is now published and available online (click on our Publications section).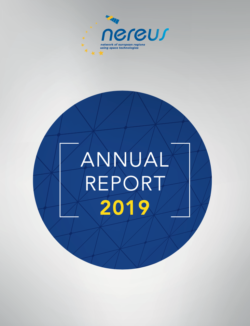 Highlights 2019
This report is compiled in the following sections:
EU Political Dialogue 2019-2020: The ongoing Copernicus4Regions success story;
Interregional collaboration: Bringing the regional dimension to EU projects;
Interregional collaboration: Bringing EU developments and activities to the regional level;
Anchoring NEREUS in the regions: A 2019 snapshot of other outreach activities.