NEREUS organises a dedicated web session to present its flagship project Copernicus4Regions on Tuesday, 06th October 2020, 14.00 – 15.00h (CEST) with Ms. Alessandra Tassa (European Space Agency)! 
The webinar will focus on what is Copernicus4regions about (link) & why NEREUS entertains a partnership/cooperation with ESA, and present the new material produced around the publication (videos, search engine, other translated material, etc) (link). Copernicus4Regions is a joint initiative between NEREUS, the European Space Agency, and the European Commission.
-> Registration is free and obligatory (link). As places are limited, please note that priority and preference are given to NEREUS Members and you will be notified in due time if your participation in the event has been accepted.
Other important info
Objectives:       
Updating members about the latest evolution of Copernicus4region and next steps, presenting the material that has been lately developed in the frame of the project;
Exchanging with ESA and member regions about the long-term partnership ESA/NEREUS on promoting Copernicus at regional level and the role of regions for up-take and further development of the system;
Exchange with ESA to better prepare the planned visit of a high-level NEREUS-delegation at ESA/ESRIN in the second semester 2021;
Sharing experiences and knowledge, networking and mobilizing interregional collaborations;
Target group:    NEREUS-members with an interest in the European Earth Observation Program Copernicus and interregional collaborations; NEREUS-members who were involved in Copernicus4regions;
Time duration: 45 min. – 1h
Download the agenda here (link).
Alessandra Tassa, Directorate of Earth Observation Programmes at the European Space Agency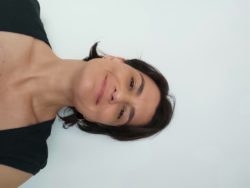 Alessandra works in the Directorate of Earth Observation Programmes at the European Space Agency and is interested in informing the Agency's strategies with assessments of the societal impacts of different missions and space technologies. A remote sensing engineer and PhD, she has been working on ground segment systems development and EO data processing for more than 15 years both in ESA and as an industrial consultant. Previously, she had worked as a researcher in satellite meteorology at the Italian National Research Centre.  In recent years, Alessandra has worked with different partners to explore ways to facilitate the exploitation of ESA's vast collection of Earth Observation data, analyzing barriers and good practices in data exploitation across various communities and application areas. In ESA, she undertakes studies on the societal benefits derived from the use of Copernicus Sentinels data.
---
Copernicus4Regions webinar is part of the NEREUS web-sessions series that will focus on the presentation of all projects (Copernicus4Regions, EO4GEO, CoRdiNet, IMPRESSIVE, Space Girls Space Women) that the Network currently implements. The purpose of these webinars is to showcase the important role of regions in EU initiatives related to the use of space.