NEREUS organises a dedicated web session to CoRdiNet on Thursday 1st October 2020, 10.00 – 11.00 (CEST). We are pleased to have the coordinator of this initiative, Mr.  Jürgen Vogel (bavAIRia Aerospace Cluster) who will introduce the project. 
The webinar will focus on the outcomes of the initiative, how the Network played a fundamental role in its success and present the experiences and results of successful candidates to expand the use of Copernicus and advance digitalisation.
-> Registration is free and obligatory (link). As places are limited, priority and preference are given to NEREUS Members and you will be notified in due time if your participation in the event has been accepted.
Download the flyer of the project here (link) and the draft agenda of the meeting here (link).
Jürgen Vogel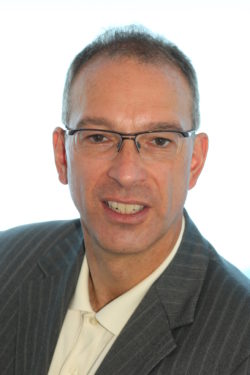 For twenty years, Jürgen has been dealing with regional innovation support for high-tech start-ups and companies in the fields of biotech, media, ICT and space. In recent years the focus shifted entirely to space applications working on the policy level while mediating between SMEs and regional policymakers on the one side and EU institutions on the other side. In close collaboration with the European Commission (EC) and the European Global Navigation Satellite System Agency (GSA), he has been coordinating eight European regional initiatives many of them related to Galileo or Copernicus applications. Jürgen has been invited as an expert to EC workshops on innovation and space-related issues. He holds a Ph.D. in physics from the University of Erlangen, Bavaria, was a Feodor-Lynen fellow of the Alexander-von-Humboldt Foundation, Bonn (at Brown University, Providence/Rhode Island/USA), won a two year's Human Capital and Mobility Grant from the EC (Post-doctoral fellow of The University of Edinburgh, Scotland) and is founder of the science communication company SciComm e.K. Since 2011 he is working as Coordinator International Programmes for the Bavarian Aerospace Cluster bavAIRia e.V. in Oberpfaffenhofen.
---
CoRdiNet is an EU-funded Horizon 2020 initiative that was initially mobilised on the NEREUS platform. NEREUS is the 6th partner of this successful consortium of which three other partners are members of the Network (Basilicata, Bavaria, East Midlands and Madrid). The overall objective of the project is to give a boost to digitalisation and new business solutions based on Earth Observation data from the Copernicus project.
This webinar is part of the NEREUS web-sessions series that will focus on the presentation of all projects (Copernicus4Regions, EO4GEO, CoRdiNet, IMPRESSIVE, Space Girls Space Women) that the Network currently implements. The purpose of these webinars is to showcase the important role of regions in EU initiatives related to the use of space.