NEREUS proudly presents you with the latest Copernicus4regions outreach products that show how Copernicus, part of the EU space programme, is beneficial to each one of us! ! These activities are developed in the framework of Copernicus4regions, a joint initiative between the Network of European Regions Using Space Technologies (NEREUS), the European Space Agency, and the European Commission.
"Copernicus, a solution to the challenges of Public Administrations": In this video, the users explain their main challenge and why they choose Copernicus as a tool to tackle the problem in their regions. This is the sixth Copernicus4regions video showcasing nine more interviewees from 6 different countries (France, Norway, Spain, Slovakia, Italy, and Latvia) who share best practices with the objective to inspire other regions to use Copernicus for the benefits of the citizens;
With the Copernicus4regions Search Engine (link), you will be able to find and download more information on how your region tackles its territorial challenges by using Copernicus! This time, 14 more user stories have been translated into French, German, Spanish, Polish, and Italian. Please note that for the first time, we have stories translated into Polish!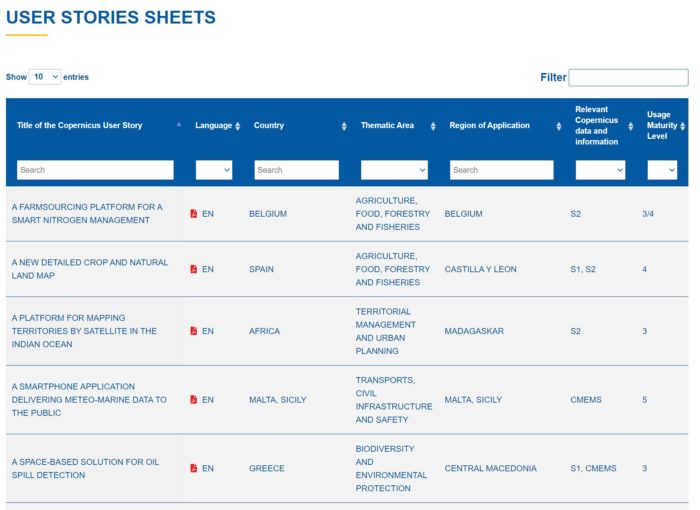 For more information about the project and other activities, please visit this webpage!