The Annual Report on NEREUS activities and strategy in 2020 has been released! This 32-page document is now published and available online (click on our Publications section).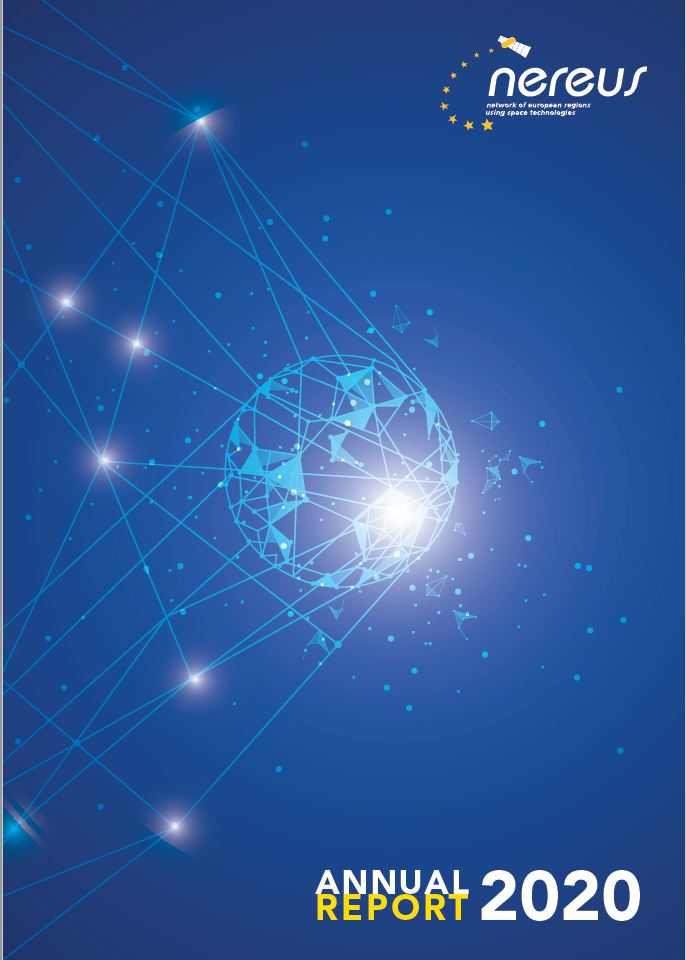 Highlights 2020
This report is compiled in the following sections:
Pillar I: Political Dialogue/Advocacy 2020-2021;
Pillar II: A-Interregional cooperation and partnership: Raising awareness about the regional dimension to the EU community;
Pillar II: B-Interregional cooperation and partnership: Bringing EU experience and knowledge to the regional level;
Pillar III: Technological trends and developments relevant to future space solutions and user needs.