Eurisy together with the European Space Agency announced the opening of the Global Space Markets Challenge. The initiative aims at giving visibility to SMEs which have internationalisation ambitions and are developing products and/or services for the upstream or downstream space sector.
Applicants can win by presenting the most promising and convincing plans to take their products and/or services to their target international markets. The deadline for applications is the 23rd of June 2021.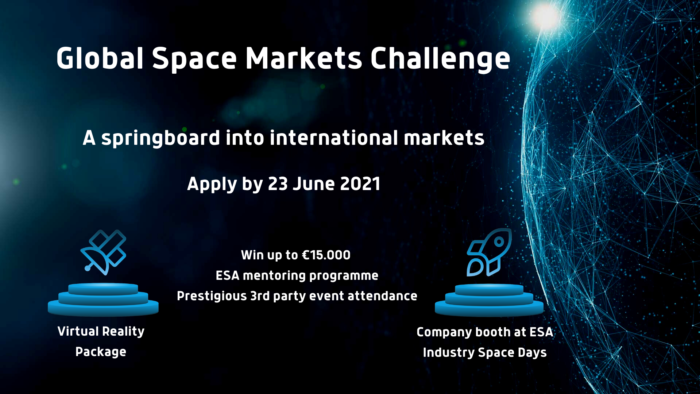 Please find more information about this opportunity and how to apply here (link).