Today, 23rd September 2021, NEREUS together with the European Commission and the European Space Agency kicked-off the first Copernicus4regions webinar: How Copernicus helps European regions to better preserve and grow Europe's forests as part of a series of 5 online events. The objective of the webinar was to engage in a debate on the dimension of Copernicus for the Green Deal and the new EU Forest Strategy 2030 – The Way Forward.
Sharing their individual experiences and views, public users from different parts of Europe (Sam Grant, DEFRA & Tim Vallings, Rezatec, UK (Devon region), Anna Rakemaa, the Finish Forest Center and Joni Norppa, CEO Terramonitor, Finland, Herbert Sagischewski, Forestry Research – and Competence center Gotha, Germany (Thüringen region), Dr. Agata Hościło, Institute of Geodesy and Cartography Warsaw, Poland (Mazovia region))  discussed with Member of European Parliament Mauri Pekkarinen and the audience the benefits of the Copernicus programme at the local and regional level. MEP Pekkarinen emphasized the importance of the use of satellite data reflected in the European Strategy for protecting the forests in Europe.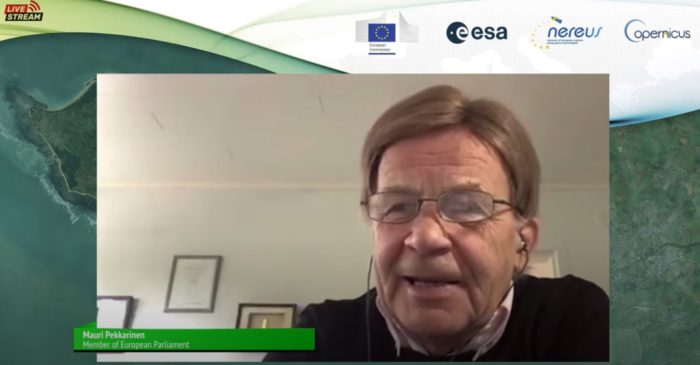 The webinar was moderated by Thierry de l'Escaille Secretary-General, European Landowners' Organization and it was open to the public for questions.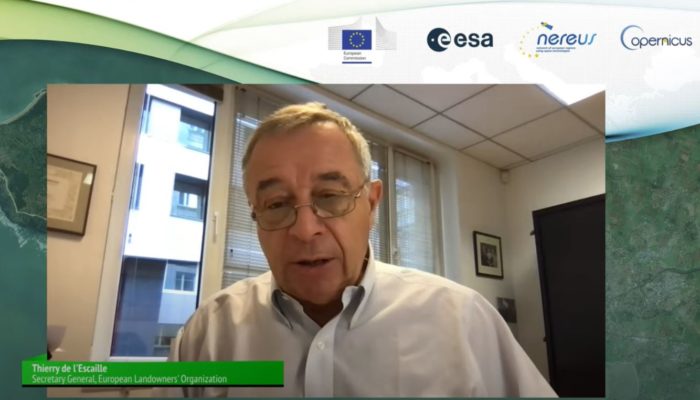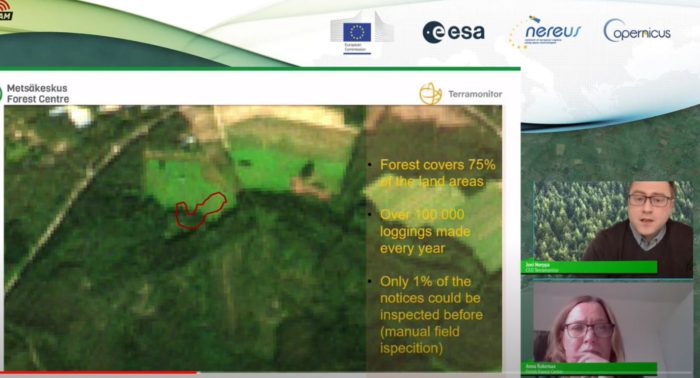 Watch here the full webinar: