On the occasion of the Space Tech Expo Europe in Bremen 2021  & Connecting Space Regions Event Series, Aviaspace – Province of Zuid-Holland – SpaceNed – Free Hanseatic City of Bremen (NEREUS Full Member)  organise an Earth Observation Applications Business Breakfast on 17 November 08:30-10.00.
Please find more information and register by the 12th of November here (link).
Company pitches from the satellite application domain will provide participants with an overview of the companies' activities and new developments in the sector. Companies in the satellite application domain can still contact info@aviaspace-bremen.de to book a pitch slot!
Presentations from:
Netherlands Space Office on Small Business Innovation Research:
The SBIR (Small Business Innovation and Research) scheme is a scheme of the NSO to stimulate the application of satellite data by government agencies.
Groundstation Dotspace (Martijn Seijger):
zooming in on 'Masterclasses' and 'Tenderdesk: with opportunities for building international consortia for European projects'.
Groundstation Dotspace is an initiative at the NL Space Campus in Noordwijk and is cofinanced by the province of Zuid-Holland.
The event will be moderated by Holger W. Oelze (AVIASPACE BREMEN e.V.).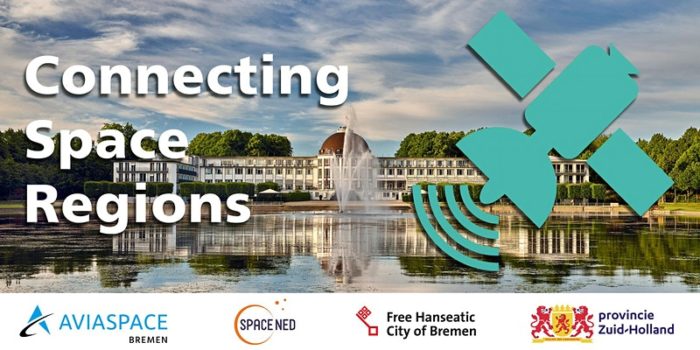 About Connecting Space Regions Event Series:
The event series "Connecting Space Regions" aims to foster international cooperation in the area of aeronautics and space and is comprised of official keynotes, presentations and/or panel discussions. A unique longterm B2B matchmaking tool by the Enterprise Europe Network (EEN) enables participants to expand and foster their business contacts well into the year 2022. Target audience are representatives from aeronautics and space institutions and companies (research, business & startups).