The focus of this second session of the introductory part on "Space 4 Critical Infrastructures" is on the definition of critical entities. It will shed light on what exactly is considered as critical infrastructure and on the competent bodies. Based on experiences from the collapse of the Morandi bridge, concrete measures and practices will be shared, with special emphasis on operational satellite services to support relevant entities with the maintenance of bridges.
You may register here (link).
The agenda is available here (link).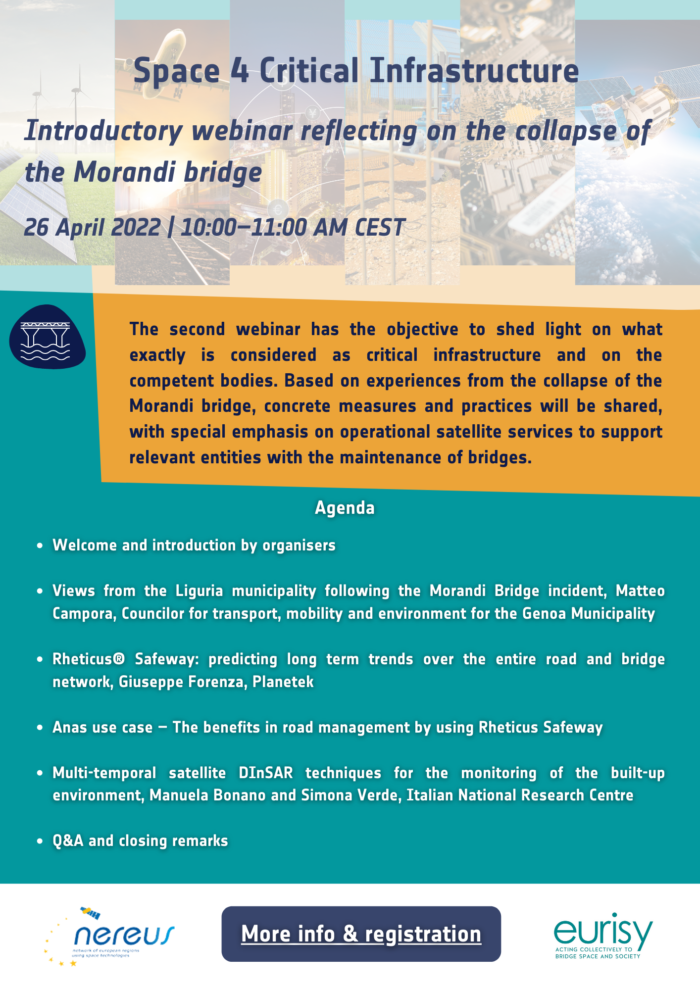 NEREUS in cooperation with EURISY organises a series of webinars to sensitise and discuss with regional stakeholders, research and business community the dimension of the use of space to better monitor and safeguard critical entities in different domains.