This third session of Space 4 Critical Infrastructure invites the European Commission to share opportunities and views for the green and digital transition in the construction sector. Two examples will then be given of cooperative projects in the sector of infrastructure. One national project related to the use of satellite technology for monitoring the stability and security of infrastructure, and one European project on innovative EGNSS applications for roads and railways.
You may register here (link).
The agenda is available here (link).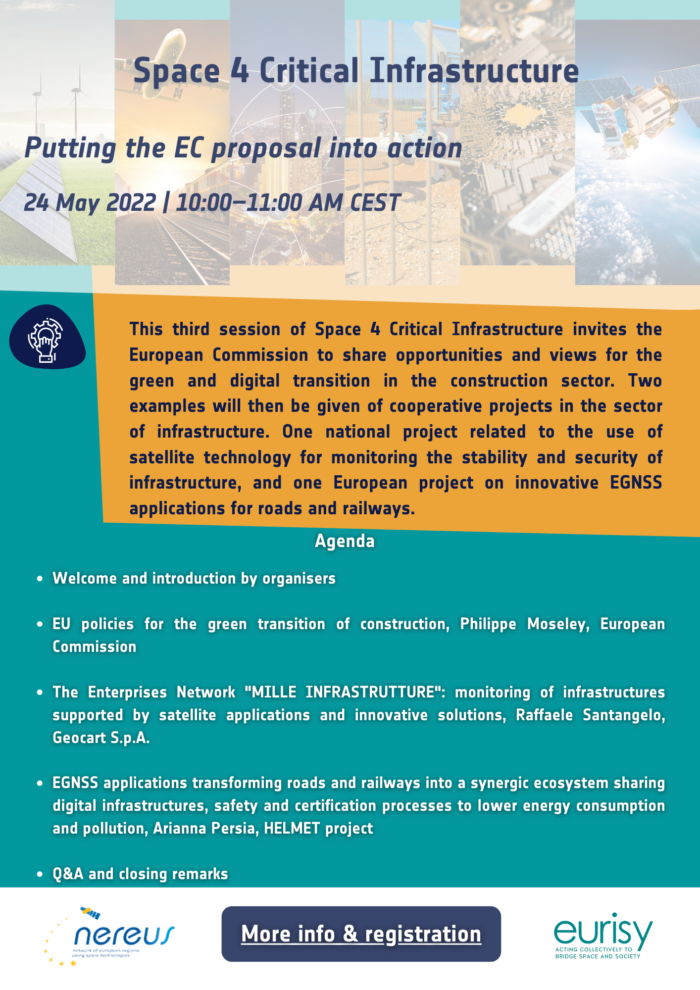 NEREUS in cooperation with EURISY organises a series of webinars to sensitise and discuss with regional stakeholders, research and business community the dimension of the use of space to better monitor and safeguard critical entities in different domains.