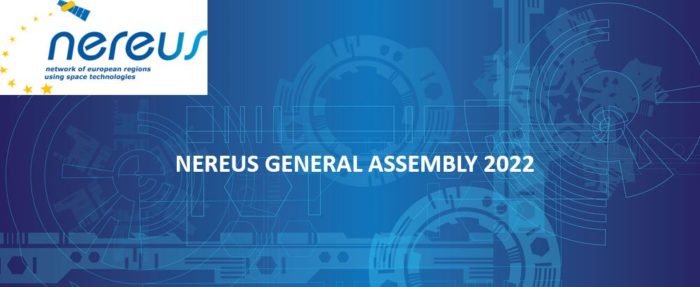 The 2022 digital General Assembly took place on Friday 20 May, from 14:00-16:00 pm! The event is by invitation only and reserved for NEREUS members.
NEREUS President Thierry Cotelle emphasized how regions play an important role in the current and future space developments.
Invited speaker Mr. Benoit De Vrieze presented on behalf of the European Commission the  "CASSINI Hackathons & Mentoring" on behalf of the European Commission. 
After these keynote presentations, the digital event provided an overview of the Network's activities for 2021-2022 and focus on taking decisions on statutory matters.
The agenda is available here (link).
Presentation Roya Ayazi (link)
Presentation Benoit De Vrieze (link)