Being part of the Network opens new opportunities for the Laboratory of Atmospheric Physics of the University of Patras.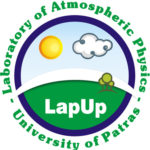 Professor Andreas Kazantzidis shares with us more insights about his university and why they joined NEREUS in the following short video interview!
(written interview)
 

Can you share with us a few words about the Laboratory of Atmospheric Physics and its role in the University of Patras as well as in the region of Western Greece?  
The Laboratory of Atmospheric Physics of the University of Patras (LAPUP) was founded in 1968. Its activities include teaching and research in the topics of Atmospheric Physics, Meteorology, Climatology and Environmental Physics. LAPUP participates in several international and national research programs. It is considered important that LAPUP has the sole expertise in several fields related to Atmospheric Physics, Meteorology and Climatology in the region of Western Greece including experimental campaigns, monitoring networks and modelling studies. 
What is the mission of your laboratory, what are your key areas of interest, and the nature of your activities? 
Our research activities can be summarized in the following axes: solar/wind energy resource and forecasting, weather and atmospheric pollution monitoring and modeling. Moreover, we have extensive expertise on ultraviolet radiation measurements, modeling and biological dose rates as well as on weather and climate effects on early warning for epidemics. LAPUP has three Research Group Leaders and in fact, three research groups are running projects in these areas. 
How important is the use of space technologies and data in terms of innovation, research, and regional development as a laboratory and for your region? 
Satellite-derived information is of great importance in our work. In fact, the growing availability of several datasets for Earth Observations facilitated our work and helped us to increase the level and quality of our research activities. Moreover, it helped us receive crucial information across the region of Western Greece that had not been available before due to the scarcity of ground-based networks. 
What are the specific needs of your region for which the use of space can be beneficial? How is this conceptualised in the activities of your laboratory? 
The region of Western Greece faces a bouquet of challenges due to climate change. Our activities are able to provide important information for mitigation and adaptation measures. When working on other projects at the European level or in other areas, we always have in mind how to transfer this knowledge or downscale our projects in the region of Western Greece. 
Do you have experience with European cooperation, for example, are you in any university networks? 
Our European cooperation is related to the participation in several EU projects, especially those focusing on the Mediterranean region and the Middle East – North Africa. Moreover, LAPUP members participate in several EU and international initiatives like COST actions and Tasks of International Energy Agency.  
Why did you decide to join our Network? Have you had any previous experience with NEREUS? 
We had the chance to collaborate with NEREUS in the EO4GEO project, an Erasmus project aiming to help bridge the skills gap between supply and demand of education and training in the Earth Observation and Geographical Information sector. For four years, we were also following the events organized by NEREUS. This year, we took the decision to join the Network since it has been very clear that NEREUS could pave the way to transfer our research results and products to our target end-users, the EU regions. 
What is the added value you want to bring as a laboratory to NEREUS?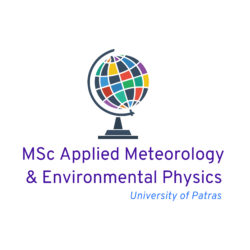 LAPUP represents applied meteorology and environmental physics. We see from our collaboration in the frame of numerous projects that our expertise and input are needed in a variety of interdisciplinary actions to tackle real-world problems.    
NEREUS entertains a large network of universities across Europe to promote the use of space in education/training as well as space opportunities in the education/training sector. How do you see the added value of interregional collaborations and partnerships for your activities and for the realization of your projects? Are you interested in any specific countries? 
Education and training activities are part of our project works. LAPUP runs the Copernicus-related education activities of the Physics Department of the University of Patras and, under the umbrella of our Department, we are members of the Copernicus Academy. To my knowledge, we are the sole member of the Copernicus Academy in our region. It is clear that interregional collaborations and partnerships could be beneficial for us and our potential NEREUS partners. We could all exchange knowledge, transfer good practices and find new pilot areas or stakeholder groups.  
How would you like to use the NEREUS platform? Are there any activities/projects of great importance to your organization that you wish to share with us? 
First, we would like to take the opportunity to meet NEREUS members and disseminate our activities as well as our willingness to build new partnerships and collaborations. There are several projects to mention like our participation in the project called Early warning system for mosquito-borne diseases (EYWA), the winner of the European Innovation Council- Horizon Prize for 'Early Warning for Epidemics'. However, all projects referring to the research areas mentioned above, could be important for NEREUS partners. 
What are your expectations after joining our Network? 
Well, as you realize from my previous answers, the expectations are high! We hope that in the near future we will fit into the NEREUS group and will build room for deep collaborations with our partners!