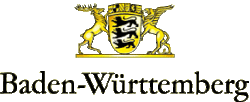 Baden-Württemberg's space industry is often overlooked. In fact, Baden-Württemberg is a major location for space technology in Europe. In the Southwest of Germany complete satellites and probes in the field of science, terrestrial observation, communications and navigation, as well as instruments and sensors are built. In addition to large companies such as Airiane Group, Airbus Defence and Space, Tesat or Thales a versatile supplier industry is also located in our state. It´s not a lie if we say we are covering the entire supply chain from a single screw to a complete satellite. That is why we are space-state No. 1 in Germany and possesses about 40% of the jobs within the space sector in Germany.
The DLR (German Aerospace Center) sites in Lampoldshausen and Stuttgart are pivotal to Baden-Württemberg's space industry. Both have extensive experience and have been expert partners in application-based research. In recent decades the DLR has developed into an important partner for Europe's space Industry it develops and executes basic research and technology development as well as engine tests of Space Propulsion.
Baden-Württemberg owes a considerable part of its worldwide reputation in aerospace to its universities and research centres. More than 35 % of all German students in aerospace technology choose Stuttgart as the place to take up their subjects.
The strong scientific and economic competence Baden-Württemberg has developed in satellite navigation, space communications and geo-information is now being brought into a large number of applications which will no doubt benefit the whole economy and the public sector in the long term.