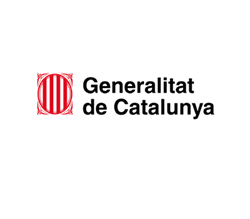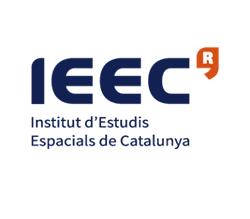 Catalonia
Catalonia is a European region located in the western Mediterranean, constituted as an autonomous community of the Spanish state. It is situated on the north-eastern coast of the Iberian Peninsula and is bordered to the north by Andorra, as well as by Occitania and Northern Catalonia in France, to the west by Aragon, to the south by the Valencian Community and to the east by the Mediterranean Sea. Catalonia is the largest part of the historical and cultural territory of the Principality of Catalonia and is one of the territories belonging to the linguistic area of the Catalan Countries. It has an estimated population of 7,716,760 inhabitants in 2021 (according to the Statistical Institute of Catalonia).
The capital of Catalonia is Barcelona and the region has a total of 947 municipalities. The national language is Catalan, except in Vall d'Aran where it is Aranese. Both Catalan and Spanish, the official language of the Spanish state, are official throughout the territory.
Occitan, known as Aranese in the Aran Valley, is also official in Catalonia. The Catalan region enjoys a temperate Mediterranean climate, typical of its latitude in the northern hemisphere. It has a very marked geographical diversity, considering the relatively small size of its territory, since its geography is conditioned by the Mediterranean coastline—with 580 kilometres of coastline—and the large relief units of the Pyrenees in the north.
Many important cultural figures have come from Catalonia. The most internationally renowned Catalan painters are Salvador Dalí, Joan Miró, and Antoni Tàpies. In the architecture field, Modernisme—at the end of the 19th century—emerged as the national art, especially in the decorative arts. World-renowned Catalan architects of this style include Antoni Gaudí, Lluís Domènech i Montaner, and Josep Puig i Cadafalch. Catalonia has been a country with an industrial tradition since the 19th century. Today, industry, tourism and services are the main economic sectors.
However, scientific and technological research has been one of the pillars of lately Catalonia's economic and industrial development. Some of Catalonia's most famous scientists include Narcís Monturiol, the astronomer Josep Comas i Solà, the climatologist Eduard Fontserè, the biochemist Joan Oró, and the biologist Ramon Margalef. Recently, the NewSpace ecosystem in Catalonia has arisen as an emerging, innovative sector with great potential for technological transformation in sectors such as telecommunications and audiovisual, agriculture, Smart Cities, and emergency-security.
Public institutions, governmental bodies, industry, and society are working together to ensure the success of this new sector linked to technologies such as Earth Observation, IoT, and GNSS for the benefit of society in the era of the digital economy. Over the next five years, the NewSpace sector in Catalonia is expected to quadruple its turnover and employment. Catalonia, and Barcelona in particular, has the potential to become the centre of the new space economy.