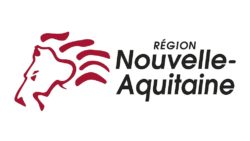 Situated in the French south west, the Nouvelle-Aquitaine Region is one of the largest regions in Europe and has 5,94 million inhabitants.
Nouvelle-Aquitaine is under the Regional Competitiveness and Employment objective of the Cohesion Policy. For the period 2014-2020 the structural funds for the Nouvelle-Aquitaine region represent a total budget of 2.5 billion €.
Nouvelle-Aquitaine's main industrial sectors encompass: aeronautics and space, wood, paper and furniture, agro-food, advanced materials, photonics, etc. The regional Development and Innovation agency (ADI-NA) contributes greatly to the success of Aquitaine industries.
The Aeronautics and Space sectors account for 900 establishments, 70,000 jobs, and 3.6 billion € exports. Companies in Nouvelle-Aquitaine include Dassault, SAFRAN, ARIANEGROUP, Thales, STELIA, etc.
The cluster TOPOS Aquitaine, created at the initiative of the Regional Council of Aquitaine in 2006, now includes around fifty active members with expertise in Intelligent Transport Systems (ITS) and Global Navigation Satellite System (GNSS).
Founded in cooperation with Occitanie Region to sharpen the competitive edge of the two regions, the Aerospace Valley Competitiveness Cluster has gained international recognition in the fields of aeronautics, space and embedded systems.
Aerospace Valley is the leading aeronautical and spatial cluster of Europe and one of the most important ones in the field of airborne systems. It brings together 1600 establishments, 1/3 of France's workforce in the aeronautics, over 50% for the space sector, 8500 researchers and prestigious aeronautics and space engineering schools.
The other Competitiveness Clusters of Aquitaine include :
– Alpha – Route des Lasers (for laser photonics and applications);
– Xylofutur (a technological platform for the forest-based sector);
– Avenia (geosciences for energy and the environment)
AEROCAMPUS Aquitaine is a unique concept in Europe, a training campus dedicated to aviation and space industries as well as a business campus dedicated to welcoming companies for congresses, seminars, events and training sessions, and an incubator for training companies.
AEROCAMPUS is a public/private-funding association founded by the Aquitaine Region, the Ministry of Education, and National and Regional Unions of industrial companies. Members include industrial companies (Sabena Technics, Safran, Thales, Dassault), and training organisations in the aerospace sector. Located in Latresne, close to Bordeaux, its location is unique, with a 13th century castle surrounded by 26 hectares of buildings and a wooded park.
It offers vocational training courses for all types of students, at initial level through educational training or apprenticeship, and continuing vocational training in aircraft maintenance. It also offers top-class training facilities (classrooms, multipurpose rooms, aviation workshops, technical platforms, aircraft hangars, etc.) and innovative training tools (immersive virtual reality room, A320 maintenance simulator, etc.). Adapting training offers to industrial needs, and therefore building strong partnerships with both the industry and Vocational Education and Training providers, is in AEROCAMPUS Aquitaine's DNA.