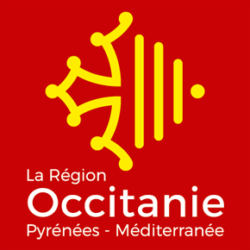 Occitanie / Pyrénées-Méditerranée is the second largest French region (in the metropolitan area) and has 5.6 million inhabitants.  The two major cities are Toulouse and Montpellier. With a GDP of €144 billion, Occitanie registers the fastest growth by percentage in France and is the leading European designer and manufacturer of space systems and applications.
The region hosts the Toulouse centre of CNES, the French space agency, the Thales Alenia Space and Airbus Defence and Space, the principal contractors in European space systems and the most significant innovation cluster in France in the fields of aeronautics, space and embedded systems, Aerospace Valley. It combines a strong industry and service sector and a dense network comprised of major engineering schools, universities, numerous research laboratories and SMEs providing unique fostering conditions for the development of new, dynamic activities and markets.
Aeronautics and space alone represent 86,000 jobs in Occitanie / Pyrénées-Méditerranée where is located more than 50 % of the French workforce in space. The others main sectors are electronics, biotechnologies, nanotechnologies, ICT, health, pharmaceutical and agro-industries.