NEREUS has a network of partners sharing common objectives through the following formal agreements:
Mercator Ocean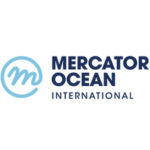 Mercator Ocean International is the entrusted entity by the European Commission to implement and operate the Copernicus Marine environment Monitoring Service (CMEMS). Mercator Ocean was the first entrusted entity to conclude a Memorandum of Cooperation (MoC) with a user-organisation such as NEREUS. The entity analyses and forecasts Ocean conditions at the surface or at depth, on a global scale or for a specific zone, in real-time or delayed mode. The numerical models and systems developed by Mercator Ocean are able to describe the physical state of the ocean at any given time for the following parameters: temperature, salinity, sea surface height, ice thickness, currents and biochemistry tracers.
The MoC between Mercator Ocean and NEREUS will contribute to Regional Blue Economy and to CMEMS User and Market Uptake. The MoC focuses on partnerships with Regions having maritime coastlines to sensitise them for a better use of EO/Copernicus for marine/maritime purposes and provide them with available opportunities and solutions about their needs. NEREUS supports Mercator Ocean in bringing experts on specific subjects during the evaluation of the Invitation to Tender issued under CMEMS. Mercator Ocean provides CMEMS experts and expertise to the NEREUS member at the occasion of ad hoc events. As a first joint initiative following the conclusion of the MoC, NEREUS and Mercator Ocean, together with the Azores Regional Government, organised an international conference on "Copernicus Marine for Outermost and Maritime Regions" on 6-7 June 2019 on the island of Fayal (Azores, Portugal) (link).
---
EUROGI
EUROGI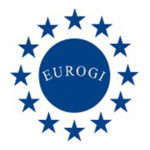 is a pan-European, independent, non-governmental organisation operating in the field of Geographic Information (GI) which includes users and producers from the public, private, academic and community sectors. EUROGI and NEREUS share a common interest in addressing issues relating to the development of technology, standards and applications for a range of geospatial data handling purposes, notably in acquisition, management, visualisation, analysis and dissemination as well as in strengthening, networking and further promoting the European GI community. EUROGI experts have supported activities of NEREUS and contributed use-cases to the regional Copernicus-use collections.
---
AER- Assembly of European Regions
AER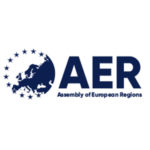 is the largest independent network for interregional co-operation and a lobbyist for regional interests on the European stage. With member regions from 30 countries, AER is the voice of regional authorities since 1985 and has played a pivotal role in recognising regions as key players in the European construction. AER and NEREUS share a common goal to promote the regional interests and cooperate through the organisation of workshops.