Copernicus info-session organised at the European Parliament took place on 20th January  2020 and hosted by Member of European Parliament Marian-Jean Marinescu (EPP), aimed at: a) providing MEP-assistants and staff members with an introduction to the European Earth Observation Program Copernicus and its six core-services (link) b) and serving as a preparatory meeting to the main event: the Copernicus4Regions Breakfast Debate on 23.01.2020 .
Representatives of the European Commission (Ms. Oriana Grasso, Policy officer at DG GROW, Copernicus Unit) and the European Space Agency (Mr. Simon Jutz, Head of ESA's Copernicus Space Office) as well as representatives of different core-services explained the dimension of Copernicus as a source of valuable information and knowledge for policy areas outside the space sector ranging from Climate Change, Agriculture, Environment, Civil/Natural Emergencies to Transport, Urban Planning and Regional Development.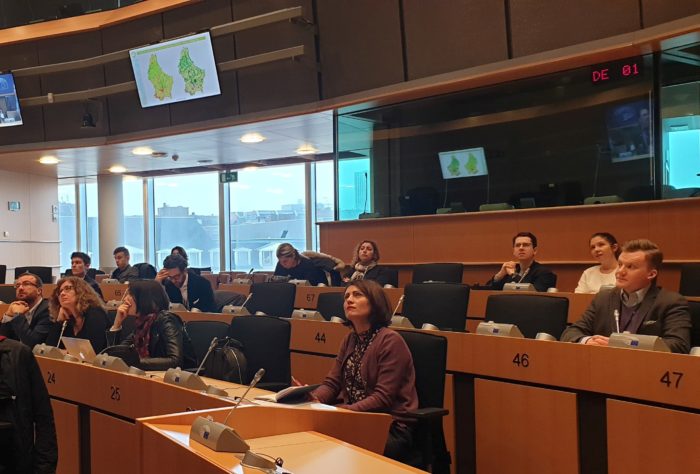 More than 20 assistants of MEPs joined the discussion and made reference to their specific interests related to legislative and public policy domains. NEREUS who was one of the panelists brought the discussion about Copernicus in the context of regional strategies. In this respect, it was emphasized how the system contributes significantly to many aspects of regional development such as corporate sectors; innovation mechanisms in the public and private sector; education and training; employment opportunities.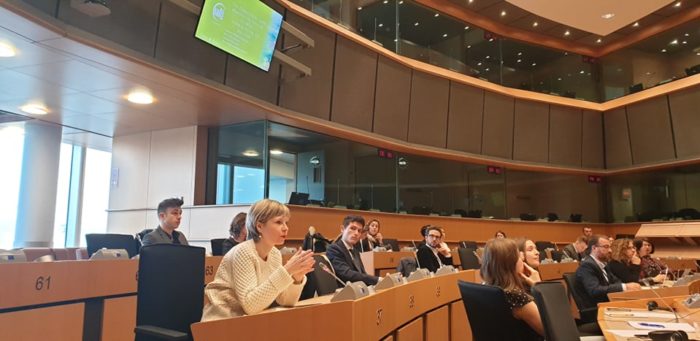 For more information, please download the following supporting material:
Presentations
Copernicus Atmosphere Monitoring Service_Jean-Noël Thépaut and Vincent-Henri Peuch
Copernicus Emergency Management Service_Paolo Barbosa
Copernicus Europe's Eyes on Earth
Copernicus Info-Session_Roya Ayazi
Copernicus Marine Environment Monitoring Service 4REGIONS_Cécile Thomas-Courcoux
The Copernicus Land Monitoring Service (CLMS)_Hans Dufourmont
The Copernicus Space Component_Simon L. G. Jutz
Photos (download within 7 days )