Hesse presented its space strategy which was adopted in April, to a wider public during the conference 'Hessen in space' in Frankfurt on the 4rth November 2022. The 1-day conference brought together around 175 registered participants from all space domains. Hesse's Minister-president Rhein opened the conference and debated with the German ESA-Astronaut Alexander Gerst, the EUMETSAT Programme Director Cristian Bank and Prof. Johann-Dietrich Woerner, current space coordinator and advisor to the Hesse government and former CEO of the German Aerospace centre (DLR) and Director General of the European Space Agency, the potentials of the sector. Since the 1st of August 2021, Prof. Woerner has been mandated to coordinate space matters in Hesse and elaborated in this role the Hesse regional space strategy.
The space community in Hesse comprises not only the two European sites, namely ESOC and EUMETSAT but about 100 companies and more than 50 professorships in the space sector.
Ms Roya Ayazi, NEREUS Secretary-General joined the conference and presented the value of the Network demonstrating the significance of being part of NEREUS and how its activities/partnerships/interregional collaboration can further strengthen the space ecosystem of the region.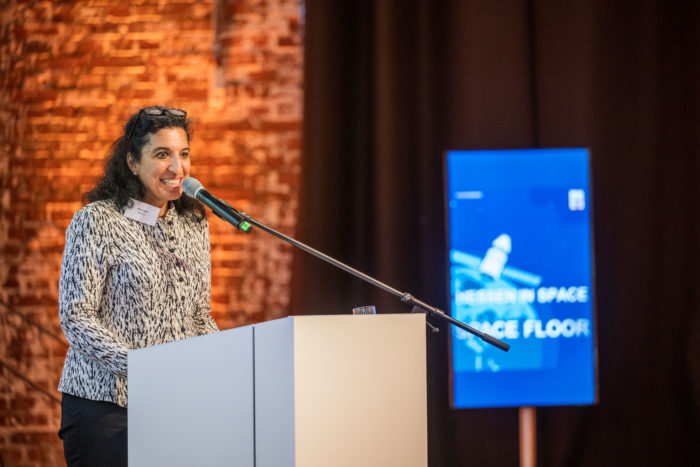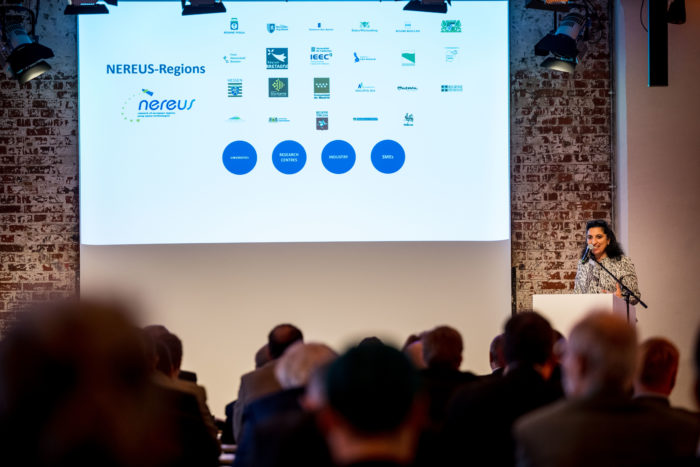 During the conference, a few best practices were shared with the audience highlighting the growing space ecosystem of the region:
 space matters have long since become the central field of climate and environmental protection and currently deal with around 100 Hessian companies;
particular emphasis has been put on securing "critical infrastructure", including space and transport as outlined by the representative of the European Commission, DG DEFIS, Mr. Christopher Kautz;
Franziska Zeitler from DLR space agency presented the market-oriented Innospace networks that use ground observation from satellites, for example for ecological land use;
John Lewis from the Space2Agriculture innovation network added how precision agriculture and biodiversity can be improved with remote sensing;
Central Hesse has become a center of space research as presented by Peter Klar from the Justus Liebig University in Gießen with his lecture on ion engines, which can be used to move electrically through space, and Chris Volkmer from the Technical University of Central Hesse, who is responsible for the interdisciplinary course Physics and technology for space applications
Hesse is a Full member of NEREUS and was among the founding members. Currently, the region is one of the two regions that represent the German regions in the NEREUS Management Board. Perdita de Buhr from the Hesse Representation in Brussels represents the region on the board and follows NEREUS matters.