NEREUS organised on the  7th December 10.00-11.00 (Brussels time), the 3rd webinar with the objective to bring together the university community and partners of the network interested in education/training, capacity-building, and skills development, create new opportunities for partnerships and setting the frame for new ways of cooperation within and outside NEREUS.
(presentations can be downloaded in the text)
Ms Margarita Chrysaki, NEREUS Communication and Project officer, gave a short presentation on the Network and moderated the discussion.
Sharing his individual experience and views, Professor Paolo Tortora, from the University of Bologna presented the activities, the research, and the training programmes of the university, and plans for cooperation with NEREUS. Further, he elaborated on what is the difference between space exploration and earth observation regarding required skills.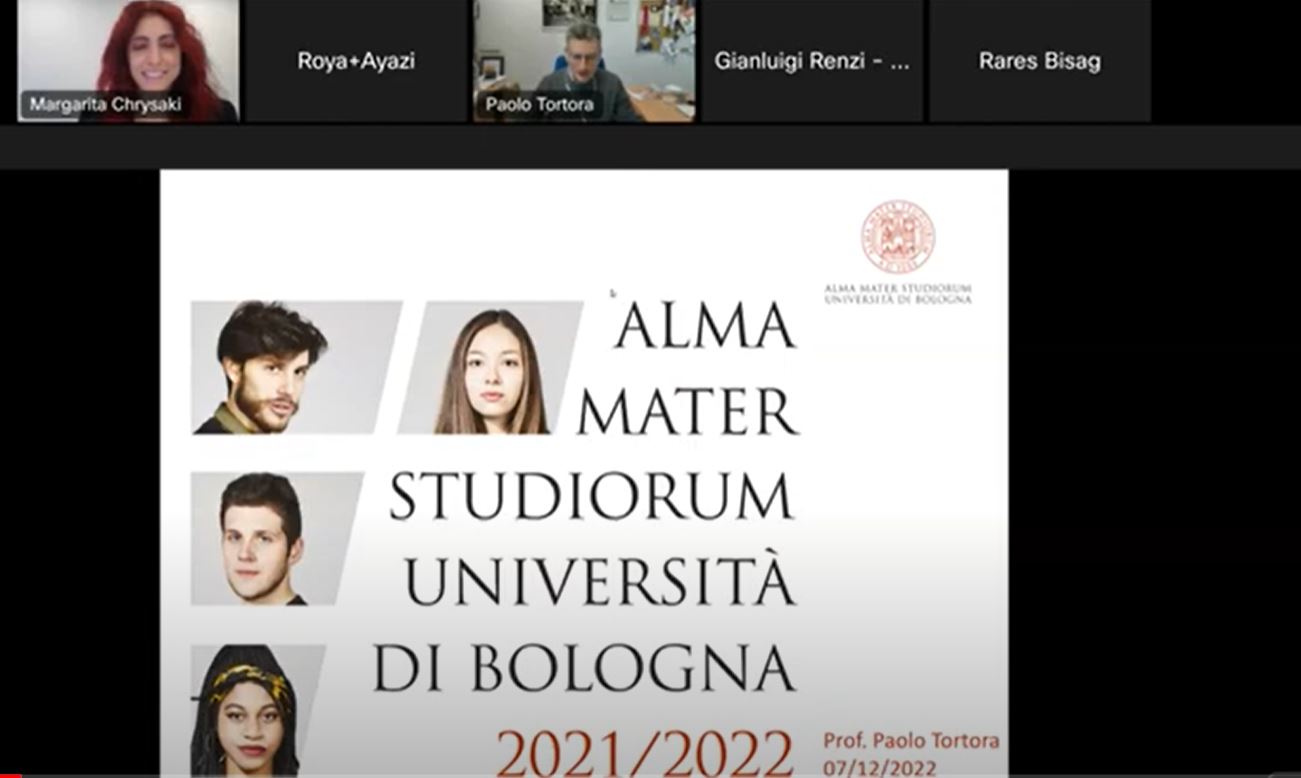 Next, Dr. Benjamin Bonsu, a Ghana-born satellite engineer, currently based in Tokyo, and working on nanosatellite development,
presented its experience of building the first Ghanian satellite, as part of a collaboration between All Nations University. Dr Bonsu played a tremendous role in the development of an educational framework for space for the universities in Ghana. Finally, he referred to the important developments with regard to the new African space agency, the role of education/training there, and what are the opportunities for cooperation at the regional level.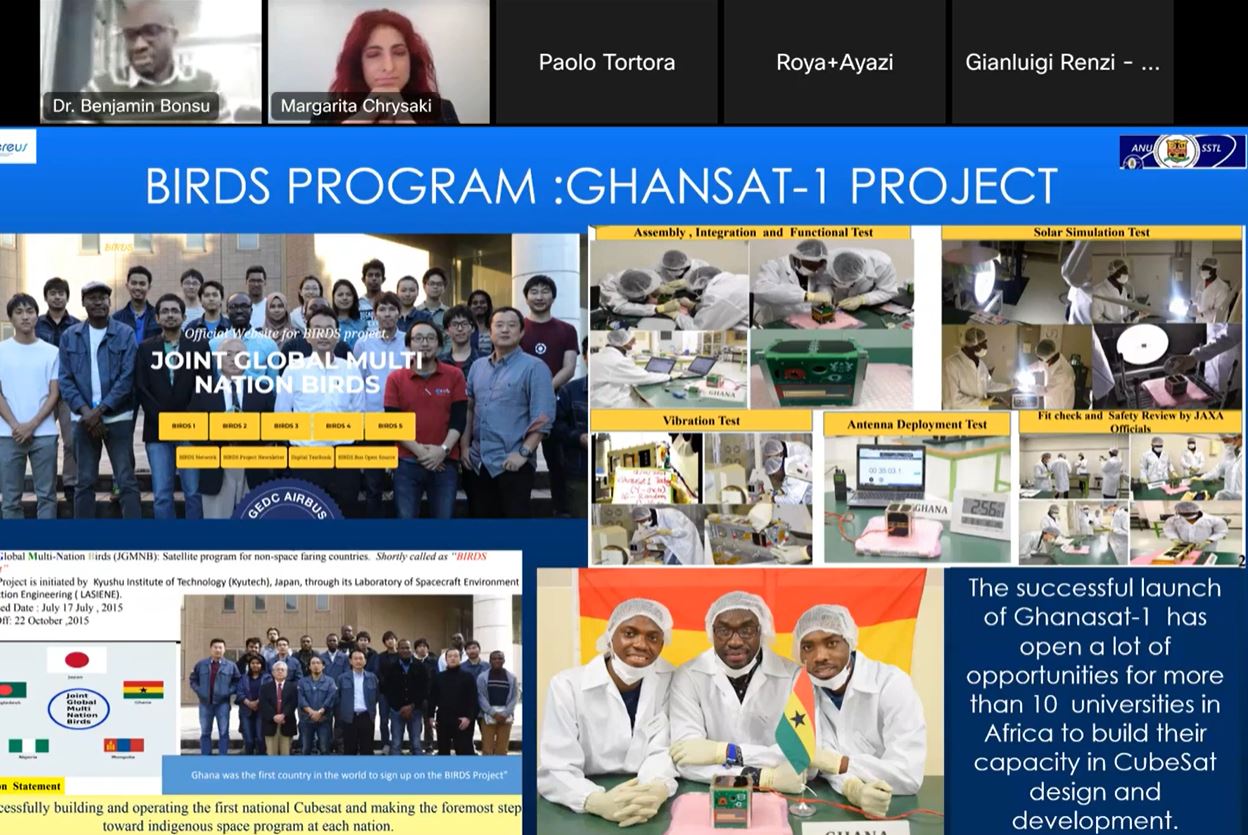 Then Ms. Milva Carbonaro, the coordinator of the EU training initiative, presented the Alliance and what are the benefits to join. NEREUS was one of the consortium partners in the project. The  EO4GEO project is now continuing in the form of the EO4GEO Alliance, the main aim is to leverage the results of the project which according to the willingness of the funding bodies, (DG education and culture, DG Employment, and DG DEFIS) had the objective to develop sectorial skills strategies which could be sustainable in the short medium and long term. Moreover, the Alliance wants to set up a partnership that could have a say at the EC level making the voice of the downstream sector heard by relevant stakeholders. She also explained how international players can join the alliance.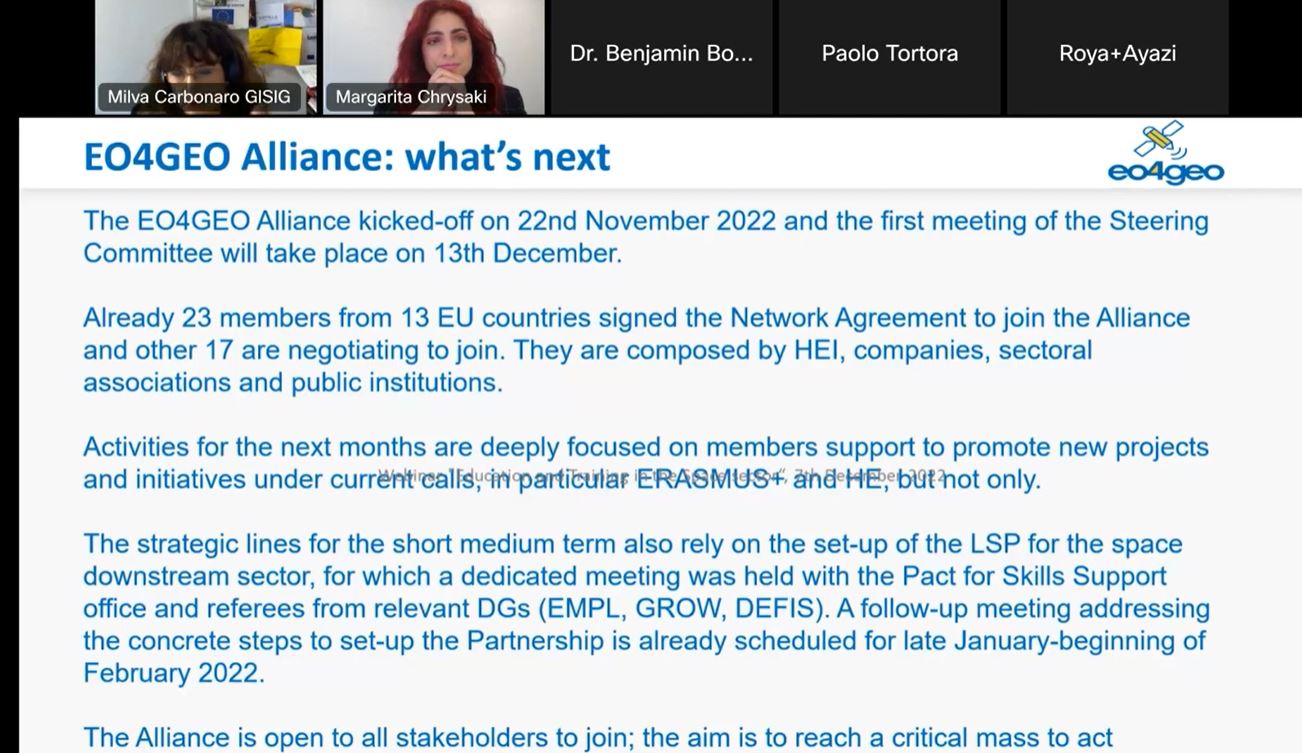 In conclusion, the speakers replied to the questions of the audience, such as what are the areas of space studies in which there is more demand from students.